News
The local take on new house price stats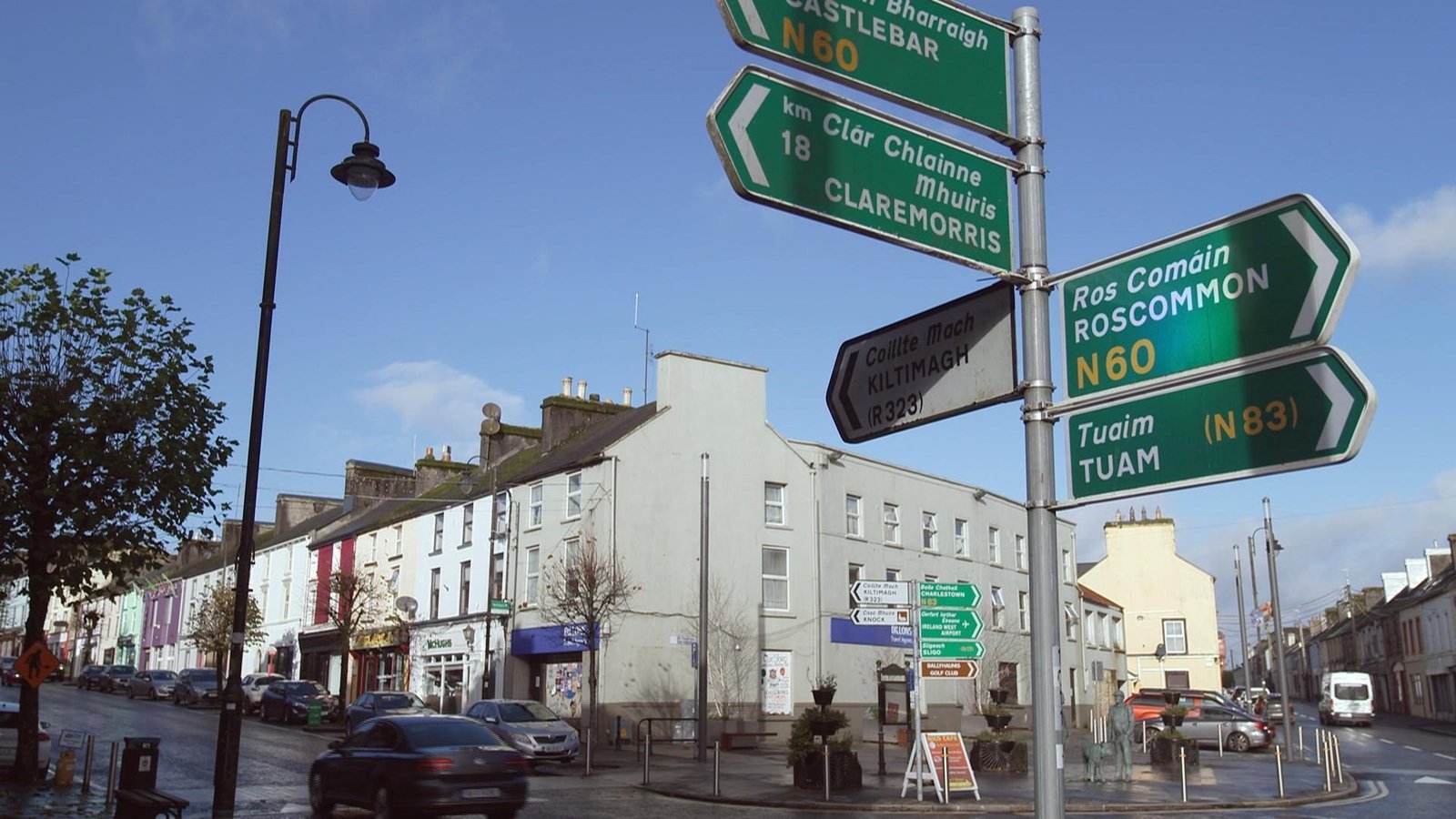 Something curious is happening in the Irish property market. Bucking age-old trends, house prices are dropping in Dublin and rising outside the capital.
The latest Residential Property Price Index data released by the Central Statistics Office (CSO) on Wednesday showed that in the 12 months to September, property prices in Dublin decreased by 1.9%, while outside Dublin they went up by 4%.
Prime Time visited two Eircodes, F35 in the west of the country and A94 in the east, to get a sense of what is driving the trends.
F35
F35 is the Eircode for Ballyhaunis, Co Mayo. It's one of the least expensive Eircodes in the country to buy a home, according to CSO figures.
Local auctioneer John Higgins told Prime Time that house prices have been on an upward trend since 2015 and there has been an average price increase of about 10% each year since.
A three-bedroom semi-detached house in Ballyhaunis now costs between €150,000 and €155,000, he said, and four-bedroom semi-detached houses are about €175,000.
Outside the town, four-bed detached houses in a rural area are priced from €235,000 to €240,000.
Mr Higgins says there are three factors driving up house prices in the east Mayo town.
"The first factor you have is a consistent demand exceeding an ever-dwindling supply of houses in the area," Mr Higgins said.
The second factor is that building and labour costs "have run away from people" in the area.
"They are getting too high. People are looking at the second-hand house market as an alternative, and that's keeping an upward pressure on house prices here," Mr Higgins said.
The third factor is that Ballyhaunis, according to CSO figures, is the most diverse multicultural town in Ireland, Mr Higgins says.
"What we're finding is that a lot of people who are here in excess of five years are now qualifying for mortgages to buy their own homes."
The soaring costs of construction are now a major stumbling block for self-builds, one-off houses, and renovations.
Mr Higgins pointed out that buying a house currently costs around €144 per square foot, while building a house now costs around €300 per square foot.
Caroline Keane runs her own video production company from the Digispace remote working hub in Claremorris, Co Mayo.
She says the availability of high-speed broadband in new working spaces has allowed more people to move out of the cities to work in rural areas.
Ms Keane moved to Mayo seven years ago, and after renting for four years, she started to search for a house to buy. She bought a 'doer-upper' property outside Claremorris two years ago.
"I was very lucky to get in at the right time. What I am seeing now is that the prices have jumped massively," she told Prime Time.
She says she watches changes to asking prices of properties on the market locally, and 'doer-upper' cottages that she has been tracking on the property sales website Daft.ie have all increased in price, due in part to the introduction of the Vacant Property Refurbishment Grant, which is funded by the Department of Housing's Croí Cónaithe fund.
The asking price for one, she says, jumped from €30,000 to €60,000 over a three-and-a-half year period.
Under the scheme you can apply for a grant of up to €50,000 to renovate a vacant property and up to €70,000 if the property is derelict.
Ms Keane believes this is having a on knock-on effect as people selling derelict homes are increasing their asking prices in the knowledge that buyers can access it.
Significant population growth is also increasing property prices, according to Dermot O'Leary, Chief Economist with Goodbody Stockbrokers.
"When you look at the overall numbers of housing completions, they have risen," Mr O'Leary said.
"This year they are going to be above 30,000 for the first time since the global financial crisis, but that's not nearly enough to keep up with the scale of migration."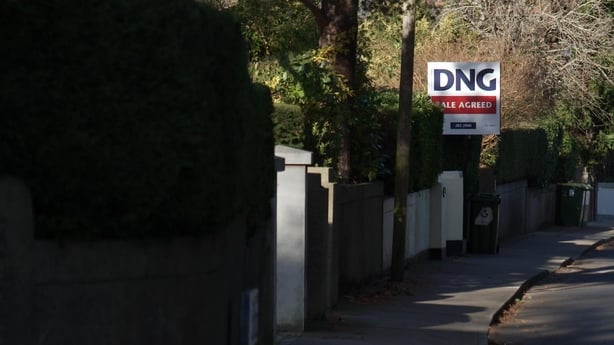 A94
The most expensive Eircode area to buy a property in the last twelve months was A94, or Blackrock, Co Dublin, according to the CSO. The median house price there is €735,000.
Managing Partner of Hunters Estate Agent Rowena Quinn sells houses across south Dublin.
She puts Blackrock's popularity down to it having "something for everybody – apartments, semi-detached terraced, detached and period residences."
"What we do find is people who are invested in the locality already. They're wishing and wanting to trade up to a larger property, or trade down to a smaller property in the area," Ms Quinn said.
"So, for that reason, they are not really moving. They're going to stay very local in Blackrock. And that suggests why the demand will remain high and the pricing will remain high in this district and location."
So what does she put to drop in Dublin house prices down to? She says the key challenges relate to properties with low BER ratings or where renovation work is required.
"I think properties that require work and need upgraded modernisation, that's proving a great challenge for interested parties and purchasers," Ms Quinn said.
"Securing a builder to do the work is a challenge and the cost of doing the work has greatly increased over the last two, three years, circa 50%," she said.
Supply is still very tight in the Dublin market, Ms Quinn says, so, houses that are in "walk-in condition" with a good BER energy rating are still proving attractive and garner bids from multiple parties.
Economist Dermot O'Leary gives two different reasons for why prices have 'softened' in Dublin's more expensive areas.
"We have seen a significant increase in interest rates over the past twelve to 18 months, and that is impacting more at the higher end of the market," Mr O'Leary said.
"I think a particular feature of the Dublin market over the last twelve months is a slowdown in certain sectors of the economy, particularly the technology sector, where the incomes are highest of any sector of the economy."
Mr O'Leary predicts interest rates will continue to ease or remain at their current level for a number of months, while positive employment growth will remain.
"So, overall, our prediction is for very modest house price growth over the next twelve months."
---
Watch reporter Conor McMorrow and producer Lucinda Glynn's report on the property market – 'From Ballyhaunis to Blackrock' – on the Thursday 16 November edition of Prime Time at 9.35pm on RTÉ One and RTÉ Player.