News
Defence gives closing speech in Bray murder trial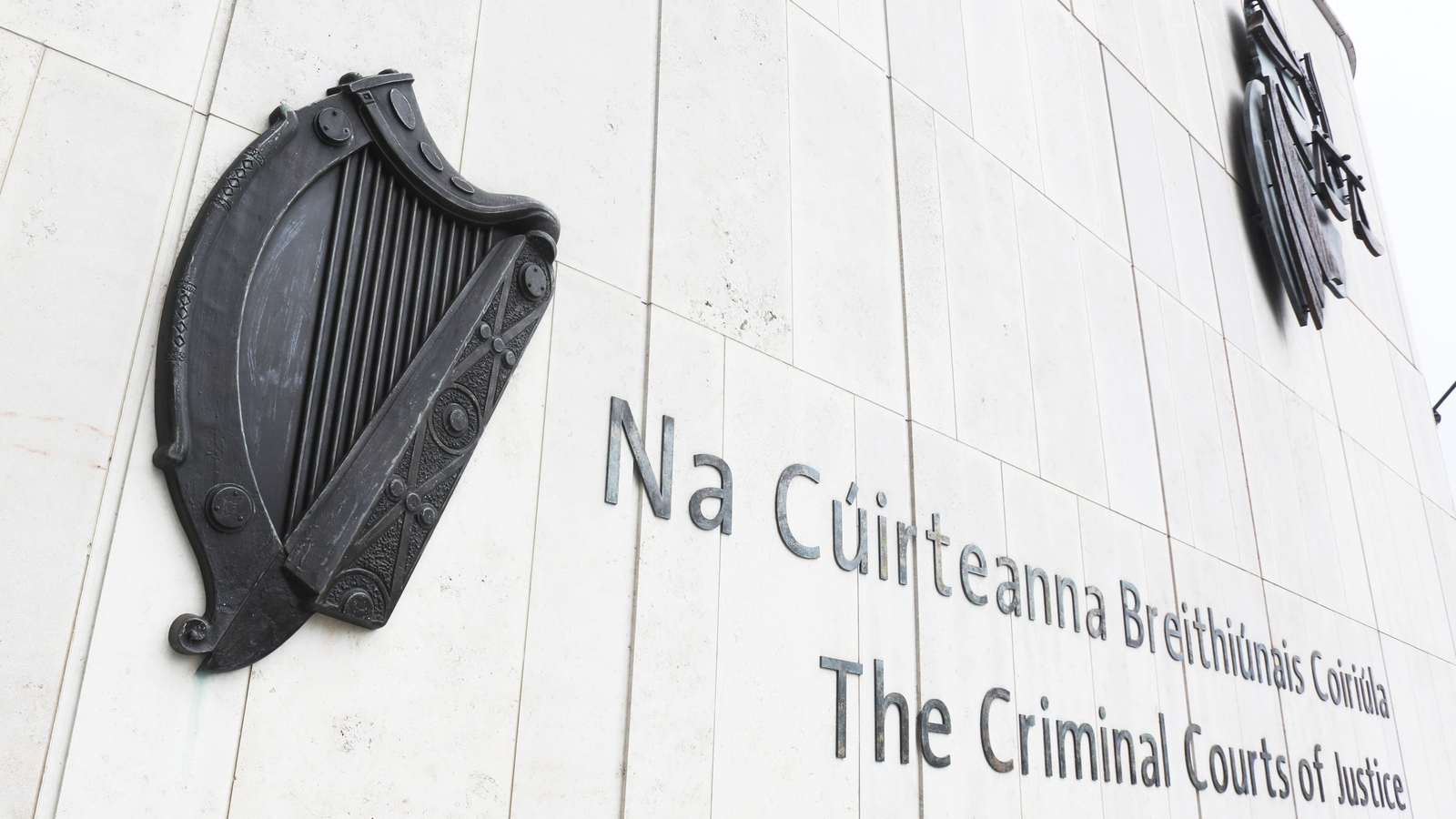 Alleged lies told by a garda under oath may point to a "malaise" and possible "corner cutting" in the investigation of an early morning shooting at Bray Boxing Club in which one man was killed and well-known boxing trainer Peter Taylor was injured, a barrister has said.
Hugh Hartnett SC delivered his closing speech on behalf of Gerard Cervi, who denies that he was the gunman who fired nine shots into a crowded gym, killing Robert 'Bobby' Messett and injuring Mr Taylor and a third man named Ian Britton.
Mr Hartnett told the jury of six men and six women that his client has no motive for the attack, no background in crime and there is not an "iota" of evidence to identify him as the gunman.
He also criticised the garda investigation, particularly where he said one garda lied to a previous court hearing in relation to the matter in 2021.
He said the evidence of lies should be a cause of concern for the jury as it "may be evidence of a certain attitude or malaise in this investigation".
Mr Cervi (36) from the East Wall area in Dublin 3, has pleaded not guilty to murdering Robert 'Bobby' Messett at Bray Boxing Club, Bray Harbour, Co Wicklow on 5 June, 2018.
Mr Cervi also pleaded not guilty to the attempted murders of Mr Taylor and Ian Britton on the same date and at the same location.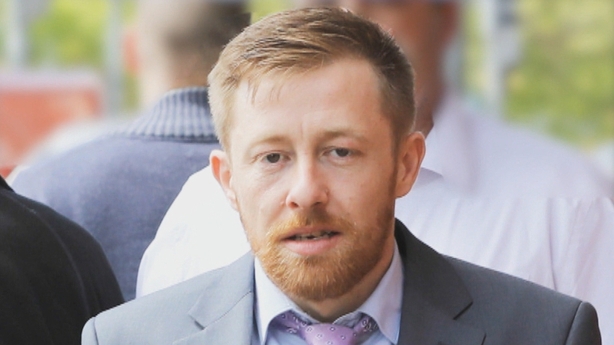 The trial has heard that a group of people had assembled at the boxing club in the early hours for a training session when a gunman appeared at the door and opened fire. Mr Taylor and Mr Britton were injured while Mr Messett died immediately at the scene.
In his closing speech yesterday Paul Murray SC for the Director of Public Prosecutions took the jury through CCTV footage that he said showed Mr Cervi travelling from his home to Bray Boxing Club and back home on the morning of the shooting.
Counsel submitted that the CCTV evidence was sufficient to convict but when added to the presence of Mr Cervi's DNA and fingerprints in a Volkswagen Caddy van that the prosecution alleges was used by the gunman it leads to the "inevitable" conclusion that Mr Cervi is guilty.
Mr Hartnett today told the jury that the prosecution does not need to prove motive but in this case, "you could ask yourself, whoever carried out this frightful attack must have had a motive."
He said the circumstances were "reminiscent of some sort of gangland, or gang revenge" attack.
Counsel suggested that the jury look into Mr Cervi's background, never having been convicted, charged or arrested for any offence.
"He is not coming before you, at the age of 31 in 2018, as a person who has a background in crime," Mr Hartnett said.
There is evidence that others had a motive and Mr Hartnett asked the jury to consider why it was that the prosecution did not introduce that evidence.
Mr Hartnett said it was left to the defence, through cross examination, to identify one particular man in CCTV footage who has previous convictions for possession of firearms and drugs offences.
"Why wasn't this material given to you in the first place?" Mr Hartnett asked. "Should you have retired to your jury room not knowing that? Would that be fair to my client or to you?"
He said another known drug-dealer was identified as being present at the scene in proximity to the Volkswagen Caddy van that the prosecution alleges was used by the gunman.
That same drug dealer, Mr Hartnett said, admitted that he had possession of the Volkswagen Caddy.
Mr Hartnett said his client had told gardaí that his reason for being seen in the vicinity of that van on different occasions was that he went there to buy drugs.
Counsel said the fact that a known "peddler of drugs" had admitted to having used that van is support for Mr Cervi's account.
"These matters should be brought to your attention," Mr Hartnett said. "Was it necessary that the defence was obliged to point this out to you?"
He said this also explained why Mr Cervi's DNA and fingerprints were in the van.
Mr Hartnett said the drug dealer and others involved with gangs "might have a motive for engaging in the frightful shooting at Bray Boxing Club, but you were going to try this case in blinkers if we hadn't brought this to your attention."
Counsel also said there was evidence that a garda had told "untruths" and "lies" during previous court hearings in relation to this matter in 2021.
The garda, he said, had made eight statements relating to the case and swore on oath that those statements were "all of his own making and knowledge".
The garda accepted "two years down the road", Mr Hartnett said, that he had been advised to say certain things by a sergeant. That sergeant, counsel said, then had a "lack of recollection" in relation to those matters.
Mr Hartnett was critical of another garda who he said changed the times on CCTV footage "to fit in with the prosecution case".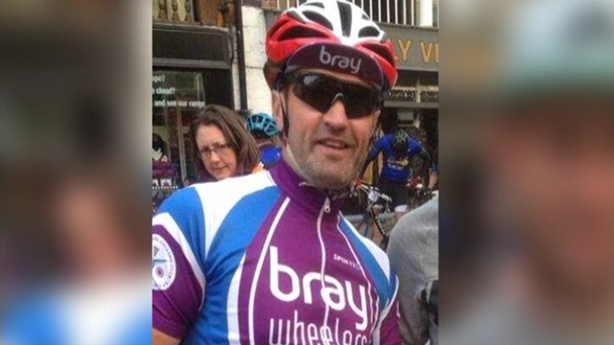 He asked: "Does the fact that lies were told, that there is a significant amount of failure of recollection, cause you some concern?… My suggestion is that it should. It may be evidence of a certain attitude or malaise in this investigation."
Mr Hartnett asked if this "corner cutting" went further "into areas we don't know about".
He said the prosecution had submitted that the evidence relating to lies was irrelevant. "I submit to you it is not," Mr Hartnett said.
"It throws colour on the case. You might think, if you were the subject of an investigation, how would you want things to go? If you were accused, would you want a member of An Garda Síochána telling untruths to a judge and a jury back in 2021.
"I don't think you would, because it is the most serious matter. It may be indicative of there being something up."
Mr Hartnett said the circumstantial evidence in the case "goes no further than suspicion" while the direct evidence of witnesses at the scene does "not accord with the physical presence of Mr Cervi".
He said various witnesses had put the shooter at 5ft 8″, nine or ten inches tall but none had put the shooter at Mr Cervi's actual height of 5ft 7″.
Mr Hartnett said the expert evidence was that nobody can say when or how the DNA was deposited in the van and nobody can say how old the fingerprints in the van were.
When gardaí searched Mr Cervi's house, they did not find the bicycle that the prosecution alleges Mr Cervi used or the clothes they allege he was wearing.
Mr Hartnett suggested there was "desperation" on the part of the prosecution when they said that Mr Cervi's claim that he was buying drugs was undermined by the fact that no needles were found in the van and gardaí did not notice any smell of cannabis.
"The suggestion that if a man is selling cocaine you would find needles in the van – that is a nonsense and an act of desperation," he said.
Mr Hartnett submitted that the evidence falls well short of proof beyond reasonable doubt. He concluded: "We have heard over seven weeks, a huge amount of evidence, but not an iota of evidence to identify the man who did the shooting in Bray Boxing Club as my client, Gerard Cervi… There is insufficient and far from sufficient evidence to prove beyond a reasonable doubt and I ask you to acquit him on all four counts."
Ms Justice Karen O'Connor is charging the jury of six men and six women on matters of law.