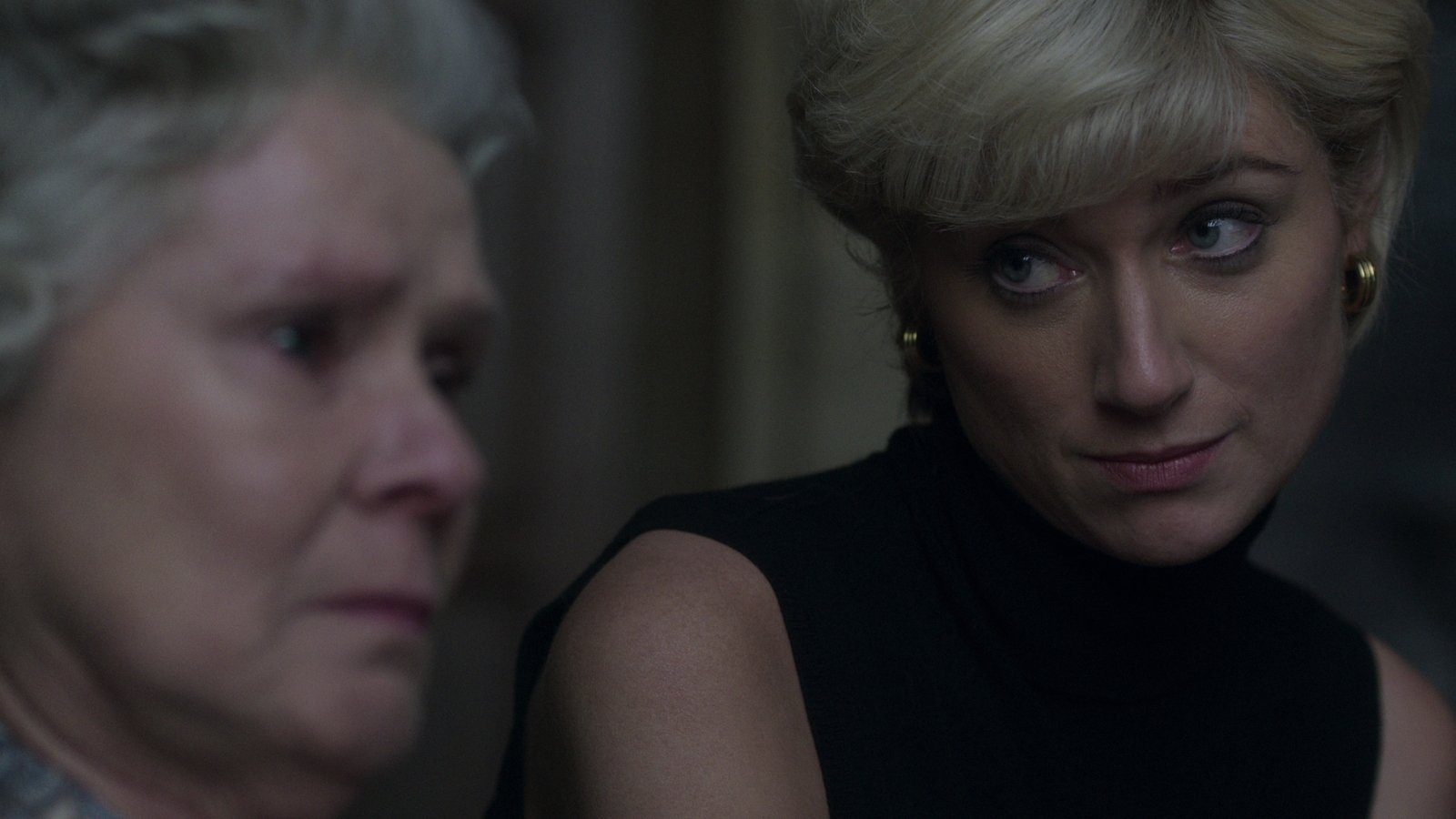 If ever a review of the new season of a hit TV drama didn't need a spoiler alert it's The Crown.
We all know what's going to happen in the sixth and final run of Netflix's series about the British royal family. Creator and writer Peter Morgan spends much of these four new episodes (six more follow on 14 December) on the lead-up and aftermath of Princess Diana's final and fateful night in Paris in August 1997.
Then again, the spectre of Di has haunted The Crown and indeed the Windsors for years.
We need your consent to load this comcast-player contentWe use comcast-player to manage extra content that can set cookies on your device and collect data about your activity. Please review their details and accept them to load the content.Manage Preferences
Watch our interview with Elizabeth Debicki
The series, which has been watched by a global audiences of up to 73 million, has faced accusations that it is disrespectful to the royals since it began back in 2016. And season six isn't going to placate the ardent monarchists out there one little bit.
Morgan, who did such an excellent job on The Queen with Helen Mirren, has been much criticised for his imagined dialogue between the royals and for waving his artistic licence around like a piece of ragged Union Jack bunting.
Now that we have entered the realm of recent memory, the criticism has become louder, mostly from the British press – with both red tops and broadsheets claiming some kind of special ownership over Di's sacred memory.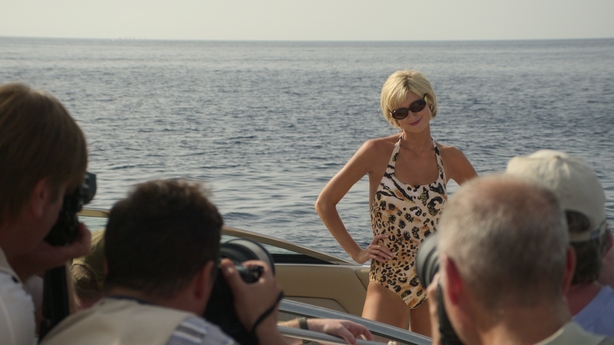 To the extent, in fact, that the series now comes with a health warning – The Crown is a "fictional dramatization inspired by real events." Well, duh.
Anyway, the always good Elizabeth Debicki reprises her role as Di, giving it maximum doe-eye and half smile as we follow her every move in her final summer and her romance with Dodi Fayed (Khalid Abdalla), the Egyptian "playboy" of tabloid infamy.
We open in Paris with the crash that echoes around the world and overnight turns English reserve and stiffer upper lips into a trembling paroxysm of communal grief. From there, The Crown tells the story of Diana's initial meeting with Dodi, their blossoming romance and how they became prey for slavering paparazzi.
This dedication to Di means that most of the rest of the cast have very little to do. The Queen, played once again by Imelda Staunton with classy sang-froid, sits around with a disappointed look saying things like, "Diana . . . one would almost feel sorry for her if one wasn't so cross with her", while Jonathan Pryce as Prince Philip is in danger of merging with the greyness of Balmoral.
Meanwhile, the war of the Windsors gathers pace as Charles and Diana seek to outdo each other in the pages of the British press. As he and Camilla Parker Bowles stick rigidly to duty, decorum and protocol back home in Blighty, Diana is, as the songs goes, running around trying everything new and upstaging her ex-husband and his new consort without even trying.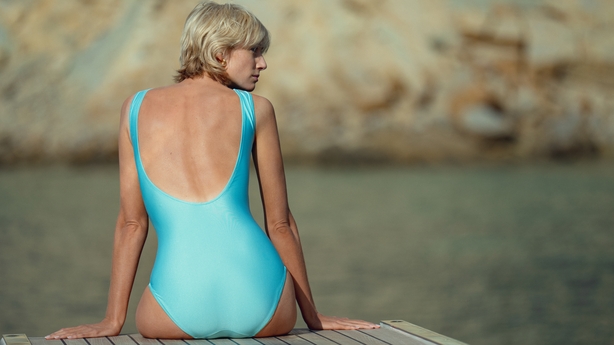 But poor Di just can't catch a break. When she gives a press conference to talk about her admirable work in ridding the world of landmines, all the sleazy hacks want to know about is her romance with Dodi. Episode one of the new season is called "Persona Non Grata" for a reason and we're not talking about a Buck House corgi doing his duty on the Axminister.
To be fair, Abdalla does a very good job of reclaiming Dodi from the disdain he was treated with and he fleshes him out as a dutiful son under immense pressure from his scheming father Mohamed al-Fayed (Salim Daw) to marry into the upper echelons of British society.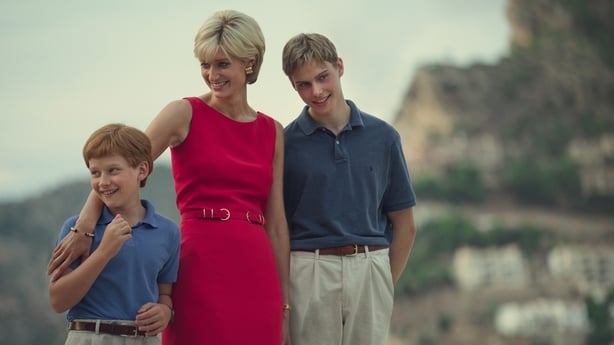 The uniformly great Dominic West captures Charles's stilted mannerisms, pained expressions and impatience and one of the best scenes sees Princes Harry (Fflyn Edwards) and William (Rufus Kampa) on a phone call from Balmoral to their mother in Paris on the night she dies. In fact, the two young actors are given a lot more to do in season six as the heir and the spare caught in the crossfire.
But what's going to really startle the Buck House corgis is the appearance of Diana as a ghost soon after her death. There she is, like something from a Daily Express astrology column, offering soothing words to Charles and Liz as the rest of the country descends into a weird national breakdown.
It seems that after years of being mauled by the press, Morgan has decided that if he can't beat 'em, he may as well join 'em.
Alan Corr @CorrAlan2
The first four episodes of The Crown series six are available on Netflix now, with the final six episodes available from Thursday, 14 December.